About us
HeartcoR Solutions is a leading ECG Core Lab providing 24/7 research and clinical trial management services to pharma, medical device, and biotech companies worldwide.
Learn why HeartcoR is an ideal ECG Core Lab partner for your next clinical project.
Watch our new video
Learn more about our company and capabilities - download now.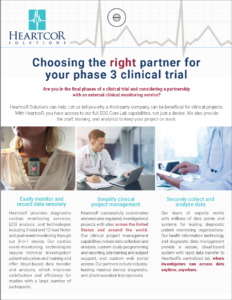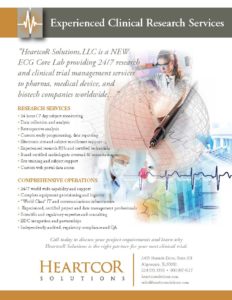 HeartcoR At-A-Glance
Check out our corporate overview for the quick facts and key things you should know about HeartcoR Solutions.
See how easy our remote cardiac monitoring system is to use and understand for clinical study participants or patients with our step-by-step instructions.